Stop treating yourself like an employee. Develop the skills and leadership of a CEO.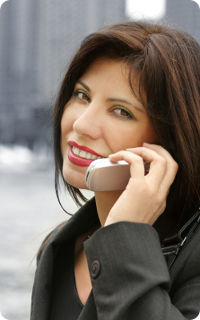 Betty teaches the course in her straightforward, no-mollycoddling style. She'll teach you how to think about non-obvious, practical ways to make your business more profitable – and by extension, make you more successful. You'll learn strategies for simplifying and standardizing your business so that it can run just as efficiently without you micromanaging it. You'll also learn fundamentals for improving your bottom line – budgeting, reducing expenses, niche marketing – and ways to achieve your financial goals. There's even more, such as how to supervise and delegate to employees, plus a failsafe method for developing a business plan with detailed goals and meaningful deadlines.
Brought to you by the Women's Council of REALTORS®, The Business of Your Business: Formula, Financials, Function and Freedom is a convenient online version of the live lecture course.  By the end of the online video course, you'll be able to:
Evaluate your net income and ensure increased profits by planning growth.
Position your personal production by leveraging your assets.
Manage your activities to create more money and personal freedom.
Organize your business, freeing up your time to concentrate on your personal investments.
You'll also get access to a downloadable student workbook and the course toolbox: a library of documents and articles to help you manage your real estate business.
$125
Register Today!

For questions about registering, call OnlineEd at 1-866-519-9597 or send an email.
To learn how to earn the Performance Management Network REALTOR® designation, visit the Women's Council of REALTORS®  Designation page.